The Adriatic Circle - to be continued!
29.07.2014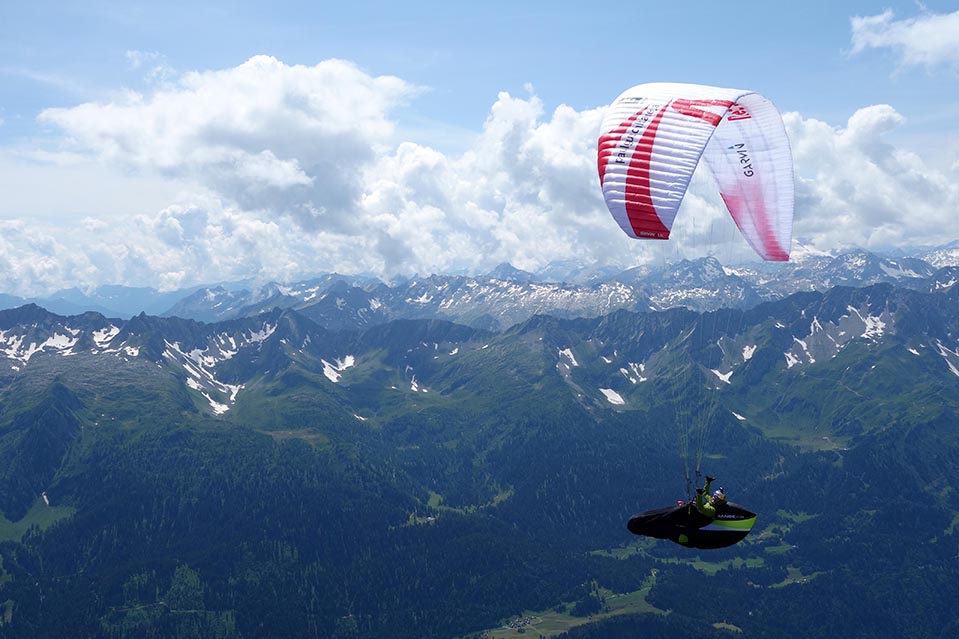 Since I had the idea of doing an extra long hike&fly project right in our backyard more than a year ago, I was focused to make it happen and spent a lot of time planning and preparing for this big adventure. With Tom de Dorlodot I found the right partner and with Red Bull, Garmin, Skywalk paragliders and many others I also found a way to make it happen.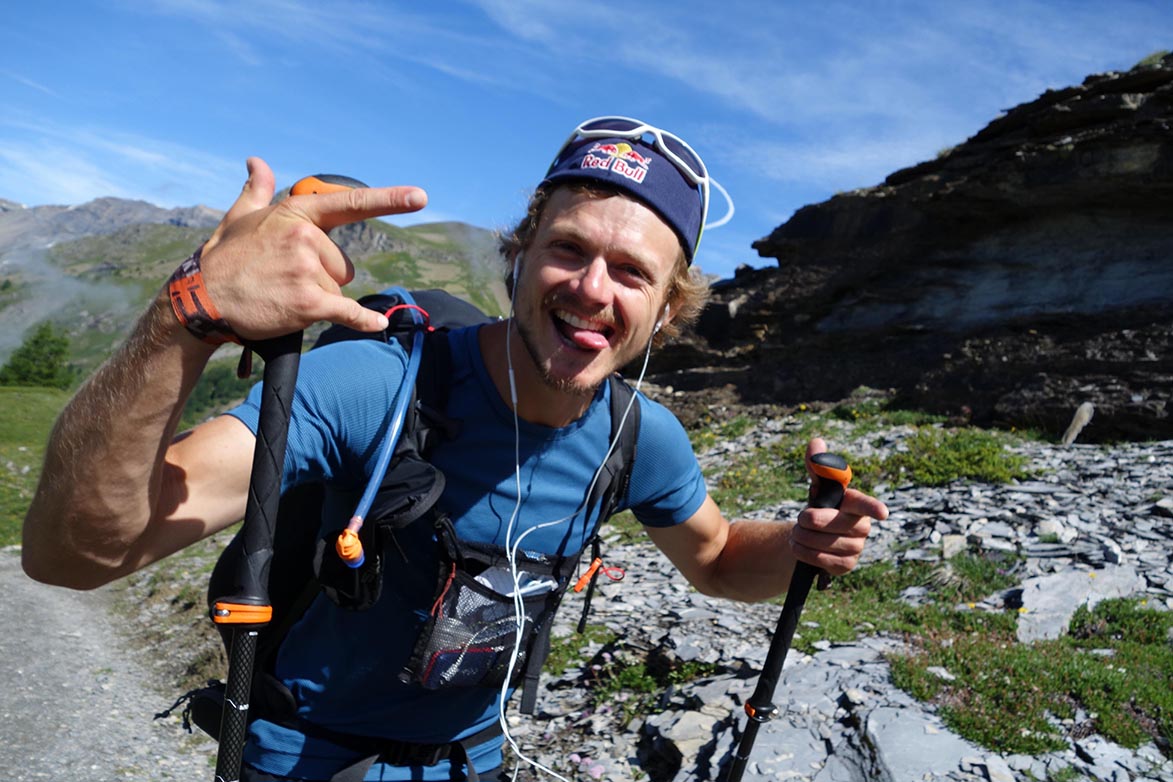 When we finally started our trip on the 28th of June 2014, Tom and I had the feeling that it's almost incredibly long, but at the same time we knew, that at some point we will arrive in Zadar, take our paramotors and come back to Ancona. The motivation was there as well as a huge happiness, that we have the skills and possibility to do something like that.
The weather didn't help us a lot this time and especially crossing the Apennin in Italy, we spend a lot more time on the ground than in the air. But still we did one flight almost every day!
Looking back now, out of 27, we had only 4 potential cross-country flying days. 3 of them we could use to make good distance, the one left we didn't take the right decision about take off and it could have been better. But anyway, 3 out of 4 is ok I think and for sure it shows our potential as a team!
On the one side it's not easy to fly together all the time, on the other side it is a great feeling not to walk alone, take decisions alone and have a safer feeling in general.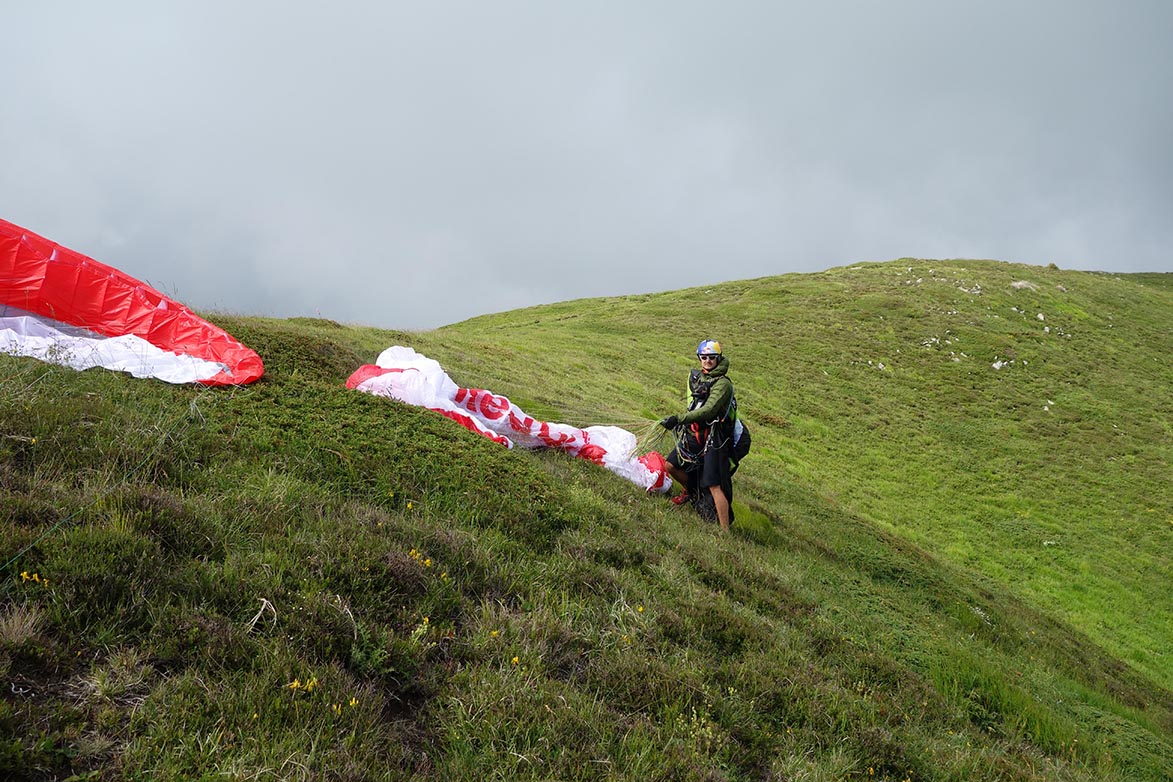 On July 25th we decided to leave the northern side of the Alps in expectation of better weather for the upcoming days in the south. Our goal was to fly from Nufenen Pass to Bellinzona- and we made it happen!
We made use of every minute that day gave us, until the cloud base finally got lower and some of the clouds got too big for going on.
We decided to land in a big field close to Bellinzona, with a lot of valley wind, but nothing special.
Unfortunately Tom suffered a big collapse close to the ground and crashed into a tree. He broke a few bones and right away we knew that he will not be able to continue…
It took me quite a while to realize what happened and in the first moment I thought ok, we'll make a short break and then it will go on.
The feeling was comparable to what happened to me during the last 5 minutes of the Red Bull X-Alps 2011: I was 9km away from the landing in Monaco and giving it all to take off in strange winds from a road right into a valley with a lot of cables and no landing options…I was so into this race, that although everybody else knew it was over, I didn't get it and I was about to risk a lot, although there was nothing else to prove.
This time I thought about different options of going on from Bellinzona. Either home to Salzburg or to Graz, or to cross the Alps until the most eastern end. But to be honest and realistic to myself, there is no reason to do this. And the most important thing is, that we started all this as a team and we will finish it as a team!
I think this time it wasn't meant to be, but there will be another chance for sure!
I'm in contact with Tom and it seems that things turn out to be better than expected. He will be back to Belgium soon and as he is very strong he will be ready for some more adriatic circle training soon! :)